We'll take care of the rest….
Traveling far off the beaten track, riding through the wilds to discover new and carefully chosen destinations and galloping into unexpected adventures that leave you with stars in your eyes – this is the poetic and ambitious mission that KAJARHA has set for itself.
This new concept of horse-riding vacations has been nurtured from the shared experience of three old friends who, after riding all over the world, decided to reinvent the idea of equestrian trails. The result is a tailor-made approach that caters to the dreams and needs of every rider to build bespoke and unforgettable experiences on horseback.
KAJARHA is a comprehensive bespoke service that takes care of every detail to guarantee you the best possible riding vacations.
 we carefully selected all our horses to meet the strictest requirements for safety and to ensure the utmost riding experience.
we propose the finest lodging facilities and dining options for unparalleled moments in truly enchanting venues.
our expert teams are on hand throughout your vacation to ensure you make the most of this unique horseback experience.
De luxe concierge at your disposal to organize, depending of destination; historical sites visits, activities, amazing meetings with luminaries in the equestrian world
Just enjoy yourself, we'll take care of the rest.
Allow our clients to travel on horseback with optimal conditions, with high luxe concierge, unique and genuine activities around horses with additional options, constant dedication from our team to create and realize your totally personalized trip around one key point; We are totally available for our clients so they have an exceptional time.
Kajarha-venture by Europe Active melds the many and varied experiences of three old friends: Hervé Duxin, Stéphane Litas and Anthony Laplagne. Throughout their careers they have lived and worked as adventurous riders and explorers in France and around the world.
In a nutshell, these thee three old pals want to share their cherished memories, relive their most remarkable experiences and discover new joys on horseback with other passionate equestrian travelers.
"After all these years spent on horseback, exploring the world on rides organized by different companies and agencies, we wanted to combine our experience and offer what we believe is best, exceptional and new. We started our business in France because we are lucky to live in a magnificent country with some delightful and often little-known regions that are ideal for unforgettable trail rides. And we are working on other great destinations that will be added to the catalogue soon."
Each and every destination is fully Taylor-Made and privatized upon request.
A full address book means we can offer the best in all areas (depending on the destination and the type of ride you are looking for) both in terms of the quality of the service providers and in the horses and tack provided. All this is to be experienced on the most beautiful riding tours in France and other countries. Choose from the destinations selected for you by Kajarha by Europe-Active….
Paul Coon – New York City – USA
I had the chance to ride with Kajarha-Venture two times; in Corsica and in Les Cévennes. Each adventure was unforgettable: great horses, charming hotels and fantastic organization ! Thank you Hervé and Stéphane for your professionalism and your friendship ! I have to come back soon !
Theresa Mac Intyre – San Francisco – California
Riding with such a crew is a chance! As a group of friends, we decided to trust Stéphane and Hervé. So we flew from San Francisco to arrive in Camargue … I even did not know there are real cowboys in France … Genuine and comfortable hotel, amazing cattle horses, exceptional food in well chosen restaurants … As our former governor would say; I'll be back !
Thierry Lhermitte BPJEPS-BFEEE2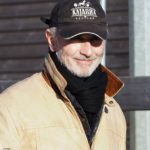 The good news of the year is ; Kajarha Venture is opening up Corsica. I am very happy to collaborate with this super team to set up Trainings in Ethology as well as horseback rides in the outdoors. When skills, comfort and good mood are meeting together; this gives Kajarha-Venture!
Should you need information to set up your next trip;
Please contact us !
We'll get back to you very soon !
This website is published by Europe Active LTD
Registered in Bastia. Number of registration; B 801 723 065
Number of License Atout France; IMO2B140003